April 2008 - June 2008
Summer Art Festival - Saturday June 14th 10:00 16:00.
The Art & Media festival will be a multi-art festival to celebrate and share diverse forms of creative expression, with the goal of inspiring community engagement and create a dialogue between local artists and artisans. Various means of student expression, including visual arts, dramatic performances, musical performances, film/video/new media, and dance will be showcased.
As a school-wide and community event, the Art Festival organizers would like to invite you to be part of this amazingly artistic day!
We are renting display tables and display boards to participating artists and organizations at the lows cost of 10.00$ to showcase their respective art work. The event will take place outdoors at LTMHS (in case of rain the event will be held in the school). All proceeds will go to the implementation of an artist in residence program for the 2008-2009 school year. Entrance is free.
For more information or to reserve your spot please contact: Barbara Baur (450) 473-4782 Email: ailesdesartisans@gmail.com More info here
SERCAN Organizes Celtic Festival July 5th
The Olympia Theatre will be jigging it up on Saturday July 5th with the sounds and sights of a real Celtic Festival. From noon to almost midnight, we will be entertained by bands such as Squidjigger, the Paddingtons, Salty Dog and many more, some coming in from as far as Nova Scotia. There will also be Irish dancing from the Moran Academy and much more. At $10, this will be one of the best values in town and it's all to raise funds for SERCAN which is a palliative treatment centre in Saint-Eustache that has been opened since 1992 . Plan a full day or just drop in to see you favorite bands. You won't regret it and it's all for a good cause. For tickets you can call 450-491-1912. For more info go to the calendar.
Canada Day Committee Looking for Young Volunteers


With one month to go before Canada Day, the committee that puts together these celebrations would like to get 2mo's youth involved in all the phases that put this day together. Whether it's for running games or setting the various booths and helping to tear them down (not literally), the committee wants to encourage the younger generation to help. It is an opportunity to gain experience in planning big events, as they are in the planning stages of a big splash for the year 2010. Of course, they won't turn away the older folks but there is a need to start passing the flag to the younger generation for years to come to keep the Two Mountains tradition of marking Canada's birthday with a special flair. If you want to sign up, simply call 450-623-8809 and leave message in the general voice mail box.
Rock & Roll Show Raises $4200 for the MUHC
The Rock & Roll Show featuring the band from Star Image held at the Veteran's Club On Saturday March 24th raised $4200 for the McGill University Medical Centre in memory of Rock Holt. Thanks to everyone who participated in the evening.
UPDATE Change in Date and Venue the Rocky Holt Annual Softball Tournament will be NOW held on August 8-9-10 at Central Park..
Some Old 2mo Pictures From Dave Whitehead
A little while ago Dave Whitehead e-mailed me a few group photos from the 60's. It took me a little more than than it should have to post them, but if you click here you can view them. Some people are identified, but if you know for sure who someone is you can send it to me. If you think you have photos that would interest my readers feel free to send them to me and I will post them when I can.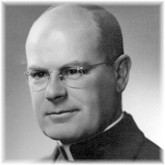 Father Sullivan Passes Away at Age 96
Reverend Canon Oswald Sullivan, long time pastor of Holy Family Church, passed away on Thursday May 22nd. He was about to celebrate his 70 years in the priesthood. Ozzie, as some people used to call him, was a very kind man and everyone loved him. He was also a very good tennis player and kept playing long after he retired from the church. His obituary can be seen by clicking here. The funeral will be held Tuesday May 27 at Holy Family with visitation on Monday from 5:30 to 8:30pm.
Lots of Stuff Going On in the Next Couple of Weeks
On the entertainment front, this Saturday May 24th is the Rock & Roll Show at the Veterans Hall (Legion). Next Saturday May 31st, Eileen Wilson is putting on another Western Show at the Senior Men's Club. This time there is no chance of the worst snow storm of the year.
On the fund raising front there are a few events that are worth mentioning. There is the annual Relay for Life event to raise funds for the Canadian Cancer Society read separate article below for more details.
There are two more events that need to be mentioned. The first is the 4 Korners Golf Tournament being held at the Victorien Golf course on Saturday June 7th. The tickets cost $125 and include Golf, cart, dinner and prizes. The MC this year is Phil Shuchat, a colleague of the late Ernie Butler who was MC last year. Comedian David Acer will be featured. For for info call 450 974 3940 or send an email to 4korners@videotron.ca . This tournament has been postponed until September.
The second event is a bowling party to raise funds for Mon Chez-Moi which is a home for intellectually challenged adults. They have to raise money from the community before the government provides them with a subsidy. The bowling party is just a small fundraiser to help them on their way. Check the calendar page for all the info.
Relay for Life Set for June 6th-7th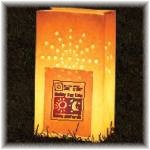 The Annual Relay for Life is a 12 hour all night walk where teams are formed to raise money for the Canadian Cancer Society. The walk starts Friday evening continues through night with the lighting of luminaries that burn all night while the walkers continue their trek around the LTMHS entrance. Click here for last years' pictures.
There are many teams participating and you can starting helping right away with one of them. The Mission Possible team lead by Captain Christopher Quallmann who lost his mother to cancer in March of this year....she was only 42 years old. Andrea, Jason, Jessica and their friends are holding a garage sale on Saturday May 24th @ 341 - 21st avenue to raise funds for the relay. If anyone has any old items that they would like to part with and donate to the cause, please feel free.
If you want to make a money contribution, the Dream Girls (see slide show) are once again participating. If you want to view and/or sponsor the team or any of its members simply click here. The other way to help is to make your way up to LTMHS on the night of June 6th and buy a luminary in honour or memory of someone who has been affected by this terrible disease. Let's make Cancer History.
Steve Scully Turns 50 at Hurley's
Actually his 50th birthday was May 13th but last night was the real 'surprise' fete where his milestone was celebrated by family. A good time was had by all as the 5 Génereux sisters and their 'better' halves marked the occasion. As usual William was in fine form as you will tell by the pictures. The band Skivies entertained us until the wee hours. The 12:30am train was my personal saviour after a night in at the AOH tournament in NH. Happy birthday Steve and I don't want to hear Happy sung again for many months including for my birthday tomorrow. God Save the Queen will do fine. Here are the pics.
Canadians Invade the AOH Golf Tournament in New Hampshire
A few members of the Team Canada Wyder Cup headed down to Manchester New Hampshire to participate in the annual Ancient Order of Hybernians Golf Tournament. Although it was a short visit for some of us, we packed in lots of action in the post game. One of the Canadian teams, myself Mike Mckeown and Mike O'neil managed a score of minus 8 which was good for second place, however there were 4 teams at that score. With the exchange rate, this put our team out of the money. The weather was supposed to be rotten, as it always is on that day, but we brought the good weather with us and had a fantastic day on the Plausawa Valley course. There is not much more I can write however taking a look at the pictures will tell a story. Here they are.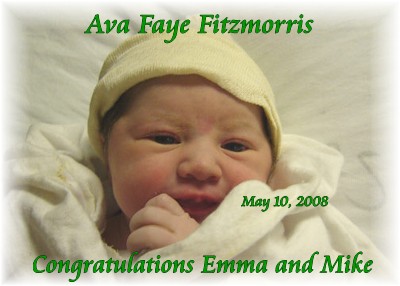 Blues Show 'Rocks' the Olympia
Ronnie Baker Brooks (and the two opening acts) put on a extraordinary show last last night at the Olympia Theater in Two-Mountains. Despite a disappointing turnout for this year's only 'English' show, Mr. Brooks performed like it was a full house. The son of legendary Lonnie Brooks, who is '74, looks 54 and acts 24.' as Ronnie said between songs, came back out for an amazing encore in which Justin from the opening act Runaway Slide joined in on his guitar. The amazing thing about this is that the 3 members of Runaway Slide are only 13 years old. As we watched them start the evening, it was hard to believe that three 13 year olds could put out the blues like that. The second act to perform starred Angel Forrest and her band. Angel was in her usual fine form as she belted out some classics like Woodstock and her collection Janis Joplin hits in which she does an amazing job. She also did her version of Pink Floyd's Wish You Were Here which would eventually prove to be the theme song of the night. After the short intermission to set up, Ronnie Baker Brooks got the attention of the crowd with his very first note. From there, the Blues kicked in like they never have before in our little town. The bass player, Carlton Armstrong, was a show in itself has I had never seen anyone play bass with such 'flair'. I took a few pictures of the show but the limitation of my small (cheap) camera will be evident although it made some of the shots almost 'artistic'. Click here for pictures and short videos.
I personally was disappointed at the turnout considering that the previous night, Jose-Louis Houde, sold out all 1900 seats. This 'crowd' was estimated at around 500 well short of what this show deserved. Hey Two Mountains, get off your rear ends and support the one English in the Olympia spring line-up. The 30 buck ticket last night was one of the best entertainment investments of the year yet only a handful got to appreciate it, and let me tell you that handful will never forget this show. Maybe in couple of years, only a few of us will be able to say that we saw the 13 year olds in Runaway Slide in their 'infancy'. Check these web sites: Runaway Slide Ronnie Baker Brooks
Info on CESAME (Centre pour l'Enfance en Sante Mentale)

I was asked to post this by Marsha Baxter and it is my pleasure to do so.

CESAME - We are a non-profit organization that works with families who have children between the ages of 0-5 years old. We offer services in French and English. We are currently trying to reach families who have children 3-5 years old for our fall Stimulation Workshops. The fall session last 14 weeks; the children come once a week for two hours. We work on language development, gross and fine motor skills, social skills etc. We are NOT a pre-school. There is a maximum of 8 children with 2 educators
Coming soon.. Thursday May 15th at 7:00PM, there will be a conference, in English, at CESAME (328 Grande Cote St. Eustache) given by the Missing Children's Network. This is free of charge, with a $5.00 membership to CESAME. Anyone interested is asked to call 450-623-5677. Parents, grandparents etc will learn some very valuable ways to keep children safe.
Click here to reach their website and learn more about all their services.
Clary Potter Reaches a Major Milestone
On Saturday May 3rd, a celebration to mark Clarence Potter's 90 birthday was held. This event, organized by Clary's daughter Diane and his son Ron (and Clary himself), was attended by around 50 family members and friends. We all enjoyed a great buffet by Café Lola and shared many stories. The tradition of the Kentucky Derby pool was kept up as we paused to watch Big Brown dominate the field and bring someone (me) the $100 pool. Clary's birthday is actually May 7th, so it not too late to wish him a happy 90th birthday. Here are a few pictures of the celebration. Thanks to Stewart Sargent for some of the pictures including the opening shot with me.
I Am Back!
As you probably saw, the snow bank picture is gone. It is replaced by a picture of the Pantheon in Rome. You are right, it has nothing to do with Two Mountains except that we just came back from our first visit to Italy and thus this explains the lack of updates lately. The other thing that could explain the lack of updates is that not much is going on. There are a few things coming as you will notice by the 2mo calendar. Actually in the last two weeks I have been updating the site with our trip diary and many pictures of our trip. To see it, simply click on the happy face on the top of this page. If you are planning to view the pictures, I have a warning. There are almost 400 full screen pictures posted and many videos. Unless you plan to visit Italy or have visited Italy lately you might get bored. Use the slideshow mode for music. The album is now separated by location but it is still a work in progress. Right now, I am adding music to each section and trying to put things in order again. I also may add some maps to give an idea on how much we traveled (mostly by train). It was a great vacation and everything went off without a hitch.
Another Lull in Updates
As some of you know, I have been busy on a 'secret' project lately, hence the lack of updates to these pages. Some people have mentioned that my from page is getting stale with all the snow. I am not changing this page until all the snow melts from my back yard, which looks like a week still. It's my quiet protest against not playing golf. Look for an updated picture around the 28th. Also look for more news on Two Mountains as soon as it happens, if someone tells me about it.
Skipping the Masters Tradition
For the last few years, it has been a Masters Sunday tradition for some of the boys to go out to the driving range and hit a bucket of balls as a warm-up to watching the final round of the Masters. This year at noon, it was snowing and I imagine that no one showed up. There was a suggestion to go to the UFO dome but alas the dome caved in during our last snow storm and look like it might be down for the count. They may fix it for the fall but this time the rip in it is huge. I will report later if anyone was stupid brave enough to got out in the snow. So this year, we will just have to watch without our arms sore from the athletic prowess we have just experienced.
Goyetche Family Website.
I know a few of you have gone here before, but I just thought I would re-mention this site again. It is run by Darryl Goyetche out of Moncton who put together a family tree of the Goyetche's dating back to the 1700's when my great, great, great.... grandfather came to Nova Scotia from Bayonne, France. This site has become more than just a family tree. It has pictures and stories of past and current Goyetches that are doing things around the planet. This link brings you to a great picture of Corinne Goyetche who since she been a little girl has fought for the environment and marine life in particular. At 12, she campaigned to get the whale from the movie 'Free Willie' out of captivity after the movie was finished. Now she is traveling the world gaining amazing experience. The goyetche.ca website is quite extensive and you will see some of my very talented distant cousins in its pages. Enjoy....
Also Good Luck to Peter and Scoot that are starting in the Masters today.
Click Here for LTHC Banquet Pictures Do Start Slideshow for Hockey Music
Scott Martin Off to Augusta
Good news! Peter Lonard's second place heartbreaker finish last week, catapulted him to 48 in the world rankings therefore qualifying him on the 18th and final way of getting into the Masters. Since this week's Shell Open does not count, Peter and Scott are heading off to Augusta. Scott has been there before as a spectator and as a caddy for Craig Perks. Peter has also been there before. He's played in 4 Masters from 2003 to 2006 but has never made the cut. The Masters is the only tournament where you still make money when not making the cut. Everyone that is cut gets $5000 which is more first place took when the Masters started and for years after that. Click here for the full list of invitees to the Masters. Peter's Masters' Record. Good luck to Peter and Scott.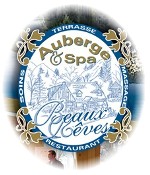 Auberge Beaux-Reves Golf Tournament
We are at least 3 weeks away from any kind of golf around 2mo because the snow is just not melting. One thing you can do at this point is dream of eventually playing but better still you can plan some events in advance. Last year, Auberge owner Hannes Lamothe revived his golf tournament after a few years hiatus. It was such a success, that he is repeating the event once again this year. On Friday July 4th, he will be hosting a golf and/or spa day. The golf will be played on the beautiful Chantecler golf course and the supper will be at the Auberge just 3 minutes away. Last year was a great time and it promises to be better this year. For all the info click here and for a subscription form click here. Hurry because there is only room for 60 golfers.

Rock & Roll Show - New Price
Tickets for the R&R show to raise funds for the McGill University Medical Centre in memory of Rocky Holt have been slashed to $30 each. The original plan was to include a steak supper and wine but the $50 price tag seemed to scare away too many people. Now, the show's the thing and all the proceeds will go to the MUHC. This is a first class show and a lot of fun. Mark your calendar for Saturday May 24th. Click here for details on how to get tickets.

2 by 4 Captures WNDL Playoff Crown
Paul Fougere's dart team, the 2 by 4's, came back from a 2 game deficit in the semi-finals against Glen Thompson's Double-1 team, taking the final three games in the best out of 5 to get into the final. They continued their streak as they won the first 3 games in the finals beating Bill Fenn's Pitbulls to win the playoff championship. In the consolation round, Rob Michaud's Angels took the title of consolation winners. Robs' Angels also took first place in the regular season by one of the largest margins ever. They weren't able to go for the double header as they did not reach the top 4 for the championship round. For pictures of the finals and banquet and awards, click here.

Sad News: Margaret Watkins 1929-2008
Margret Watkins (nee Beech), mother of Lorraine, Ross and Brenda passed away on Wednesday. Click here to view her obituary. My condolences to the family.

Our Neighbours to The West in Canadian Top 10.
Yes, Ste-Marthe-sur-le-lac is the only Quebec town to make it into the top 10 eBay communities. I guess this is on a per capita basis, but it seems that over 600 residents have either bought or sold stuff on eBay in 2007. Golf clubs seems to be the most popular item being bought while hockey cards are the hot selling item. To see a map of all the top 2007 cities and an explanation how this is calculated click here. http://ebaycommunitycounts.ca/

Want to track a ship in the St-Lawrence Seaway?
Kevin D. sent sent this link to the St-Lawrence Seaway. Since I know some people live near enough to the Seaway to see the ships going by, this is a fun way to see which ship is passing by. It tracks all the ships going through the system where inbound or outbound. here is the link: http://www.greatlakes-seaway.com/en/ . When you get there click on Seaway Map.

New Passport Procedures a Breeze
Many of you have been sent the "actual letter to the Canadian Passport Office" e-mail. It's pretty funny (if you want to see it is here) but it doesn't actually reflect the new reality of renewing your Canadian Passport using the simplified passport renewal method. Before going any further, take this test to see it you qualify. I did, and I went directly to the passport office in Montreal with 2 pictures taken at Astral photo (too expensive), Costco seems to be the cheapest. Quote from the form: Photos submitted in support of an Adult Simplified Renewal Passport Application for Canadians (residing in Canada) do not need to be signed by a guarantor. All you need, is these 2 photos, your old passport that is less than 6 years old, and the forms filled out in full. I brought this in on Wednesday March 12th and I received the news ones by Xpress Post the following Wednesday (March 19). I didn't pay any extra for fast processing. The only thing that bothered me a bit is that when you bring in your old passports, they immediately cut the cover and stamp it void. Which means you are without a passport for at least a week. If you don't qualify to the simplified renewal then the process is just as heavy as before but at least after that it should be easier. Here is the link to the passport office website.

More Tartan Pub Pictures Here use the start slideshow feature if you internet access is not slow

All the Pictures - All the Time
You will find all the Saint-Patrick's Pictures Here. If you have a low speed connection don't try the Start Slideshow options as these slide shows contain a lot of pictures.

www.legion185.com is Born
The new web site for the Two Mountains Legion is now open for business. You can reach it by clicking the Legion emblem above or now you can just type legion185.com in your browser and get there without having to go through this site.

Pub, Parade Pictures
Got to get ready for the parade so I just posted most of the last night's Tartan pictures here with no captions. Click here for Parade Pictures Tartan Pictures follow the parade pictures. Come back later for pictures of tomorrow's celebration at the Fitz's. Again the best way to view these pictures is using the Start Slideshow option.

More Pictures - Eileen Wilson's Super Souper Western Night
Despite a major snow storm on the weekend of March 8th, Eileen Wilson and guests entertainers managed to lasso up a few people and had a great night of music and dance. Actually the show was 'Sold Out' but they had 70% turnout which was simply AMAZING. Eileen was so thrilled at the turnout but felt bad for those who missed out, but they will definitely do it again but next time it will be scheduled with no risk of a freak snow storm. Eileen wrote We had a great time and the dance floor was full most of the time. The weather outside sure didn't stop everyone from partying and we even had people picking up some of my fans who called and couldn't make it on their own. The support from those who helped out was fantastic and appreciated.'
To see a slide show and hear one of Eileen's tunes click here. Click here to go to Eileen's website for more pictures and songs.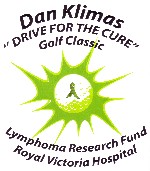 Not Too Early To Be Thinking of the 8th Edition of the Danny Klimas Drive for the Cure Golf Classic
Although there's probably enough snow in your yard to walk straight onto your roof, you have to believe that it will eventually melt. So it's time to plan out some of your golf season. One tournament to raise funds for the fight against cancer is the 8th Annual Drive for the Cure hosted by Danny Klimas. This year's classic will once again be held at the beautiful Fontainbleau golf course on Thursday June 26th. For all the details and a registration form click here but you better hurry because of limited spaces and once you have played in this tournament, you always come back. I played in it last year and it's a first class event on all fronts. If you want to know more about the Danny and the Royal Victoria program he supports, Click here.
Forward